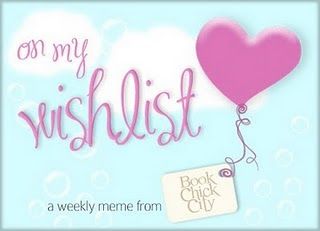 Toto meme pořádá
Book Chick City
. Cílem je, každou sobotu uveřejnit několik knih, které bychom si chtěli pořídit.
Můžou to být jak starší tak i ty novější knihy, či knihy vycházející v budoucnu.
Na tuto sobotu jsem si vybrala:
Anotace:
Čtenáři si ho žádali, a autorka je vyslyšela! Pokračování úspěšné akční romantické fantasy série Smečka (2011), Vzpoura (2011) a Oběť (2012) je na světě - příběh napůl lidské a napůl vlčí smečky neohrožených Ochránců, jejich pánů Strážců a odvěkých nepřátel Hledačů znovu ožívá... Vůdce Strážců Bosque Mar děsí ve zlých snech Adne i Logana a snaží se vrátit z podsvětí, kde ho uvěznili Calla a Shay po závěrečné bitvě ve válce všech proti všem. Přidá se Adne k temné straně? Získá Logan zpět svou dědičnou moc? V čem tkví společné kořeny osudů Ochránců, Strážců i Hledačů?
Můj názor:
Když jsem se dozvěděla, že vyjde pokračování Smečky, tak jsem jenom zírala a myslela, že je to omyl. Upřímně jsem ani netušila, že ještě nějaký vyjde - označení triologie vypovídá za vše, ne? Navíc se nic už aspoň - 2, 3 roky? Je to možné? - nedělo a po tom jak hrozně ten poslední díl skončil..... no dobře, nebylo to "hrozné" ale když vám autorka (pardon za spoilery) zabije toho oblíbennějšího ze zamilovaného trojúhelníku, pak další dvě oblíbenné postavy a nakonec hlavní postavu Callu nechá v podobě, ne zrovna inteligentního vlka...
Knihu jsem měla opravdu ráda a u čtení jsem nakonec snad ani nedýchala.... Ale tím koncem mě na nějakou dobu (zpětně to odhaduju na měsíc) vážně naštvala.
Takže, teď už snad chápete, že možnost, že by některé věci vrátila, napravila, nebo jakkoli změnila, se mi dost zamlouvá :D.