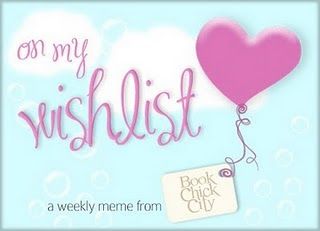 Toto meme pořádá
Book Chick City
. Cílem je, každou sobotu uveřejnit několik knih, které bychom si chtěli pořídit.
Můžou to být jak starší tak i ty novější knihy, či knihy vycházející v budoucnu.
Na tuto sobotu jsem si vybrala:
Jak zůstat na živu ve světě, kde jsou lidé považováni za pochoutku a všichni touží po jejich krvi?
Pravidla jsou jasná: nesmát se, nepotit se, neupozorňovat na sebe. A hlavně - nezamilovat se do jedné z nich!
Gen se liší od všech ostatních.
Nedokáže běžet rychlostí blesku, sluneční světlo ho nezabije a nemá neukojitelnou touhu po krvi.
Není upír, je člověk.
Je vybrán, aby se zúčastnil honu na poslední lidi. Jeho pečlivě utajovaný život se hroutí. Skupina bezcitných lovců začíná tušit, že s ním není něco v pořádku.
Seznámení s dívkou v něm probudí city, které do té doby neznal.
Gen našel něco a někoho, za co má cenu bojovat, a jeho potřeba přežít ve světě plném nemilosrdných dravců je stále silnější...
O Honu jsem četla na různých místech, ale stále to samé - jak se ho všichni nemůžou dočkat. Docela mě to překvapilo, protože poslední dobou už na upíry nejsou takové ohlasy, jako dřív (takové to: "Upíři? Vážně?...."), ale abych nikoho neurazila, záporné názory na toto téma přicházejí hlavně od lidí, kteří nikdy neměli žádnou oblíbenou upířinu.
Já ale problém s upíry vůbec nemám - ba naopak - a vsadila bych svůj nově koupený 3. díl Divergence (moje malé zlatíčko :D), že kniha bude aspoň z poloviny dystopie, kterou jsme si všichni v poslední době tolik oblíbili. Když k tomu ještě započítám tu úžasně vzrušující obálku (s tí krásným černoočkem :D), tak nevidím důvod, proč by se kniha neměla objevit u mě na poličce :D.